Our
Climate

Commitment

In 2021, we committed to helping build a better world. We have now started the journey towards making that commitment a reality and we'd like to bring you with us!
We're not alone in worrying about our planet, and it's widely recognised that we are

on the brink of a climate emergency.

Since pre-industrial times,

human activity has warmed the planet by 1.1°C

, resulting in widespread climate chaos that shows no signs of slowing down. Right now, we're on

track to exceed 1.5°C within 20 years

, which will cause permanent

damage

. But there are things we can do to change this, and

it's time to act

.
We are committed to a

better world
We are committing to significantly reducing our environmental footprint and are proud that Hostelworld has reached its first milestone and is now a Climate Neutral verified company. This means we've followed guidelines to reduce greenhouse gas emissions while compensating for the remaining emissions.
82% believe that
hostels are more sustainable
Working towards an emission-free future is important for us as a business, our hostel partners, and our community. 53% of Hostelworld customers say that sustainability plays a role in deciding where they will travel and how they will get there, and 82% believe hostels are more sustainable than any other type of accommodation.
Over

half of our hostel partners

are working on sustainability.
Our hostel partners are making the planet a priority, with 56% of hostels surveyed already working on sustainability initiatives and a further 37% interested in getting involved. We're working with our partners to sign them up to the Global Tourism Plastics Initiative (GTPI) and guide them in reducing their plastics. Our goal is to create a sustainability framework specifically for the hostel sector to support them on their journey.
By taking these steps together, we can

change the course of our climate impact

and make sure there is a

better world for travellers to meet

in years to come.
Working with
experts
We needed to understand where we are, where we could do better and what we need to do to get there. We are by no means experts in this field, which is why we are working with leading climate solutions provider and project developer South Pole. They work with businesses like us to achieve ambitious climate action.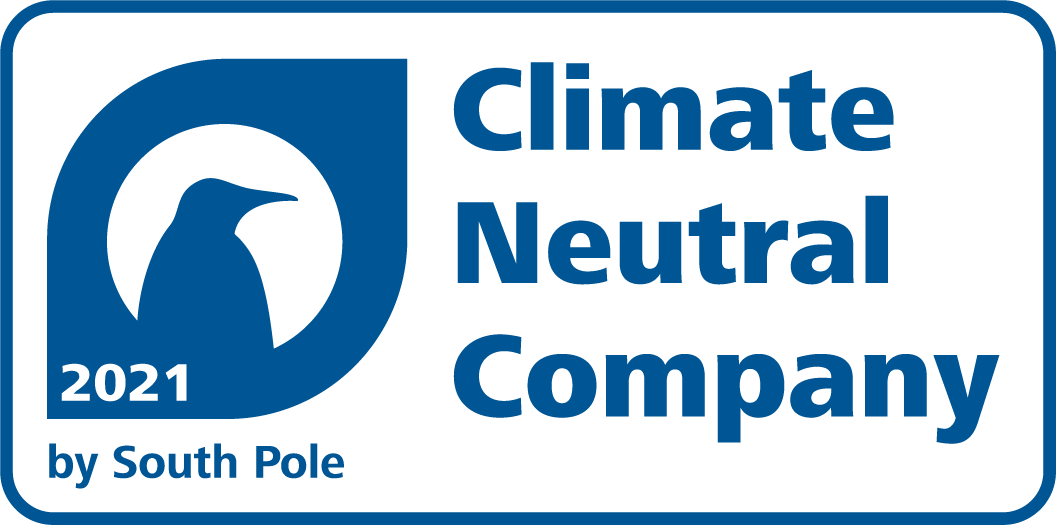 This process is broken down into the following stages:
Measuring: We quantified the emissions associated with our business and defined a strategy on how to minimise them. We set a target year to reach Net Zero and outlined clear steps on how we will achieve it
Reducing: In line with our strategy, we cut down our emissions across the whole business.
Compensating: We are supporting planet-focused projects outside of our business to further offset our emissions and reduce our carbon impact.
Neutralising: Finally, we will capture leftover, hard-to-remove CO2 emissions when we are close to reaching our Net Zero target. This will allow us to achieve and claim Net Zero status.
Last year, we took several assessments that helped us to identify our current environmental impact and our future sustainability vision and goals. We then mapped these to the UN's Global Roadmap for Net Zero emissions, which aims to cut global greenhouse gas emissions to as close to zero as possible by 2050.
Taking

action

in the Amazon
As part of our work with South Pole, we're compensating for our unavoidable emissions using carbon credits from two impactful climate action projects. These projects help to restore some of our planet's most in-danger ecosystems.

South Amazon Forest Protection Project
The South Amazon Forest Protection project protects one of the most biodiverse areas of the world. It shields a huge section of the Amazon rainforest from deforestation and significantly boosts general conservation efforts in Brazil. The project ensures sustainable timber harvests, increased surveillance, and reduced social and environmental impacts in the part of the rainforest that it protects.

Brazilian Forest Conservation Project
Envira is a Brazilian forest conservation project that works to prevent logging in the Amazon Basin. It aims to reduce carbon emissions by preserving 39,300 hectares of forests that had previously been destined for deforestation and conversion to farmland.
Envira Forest Conservation Project >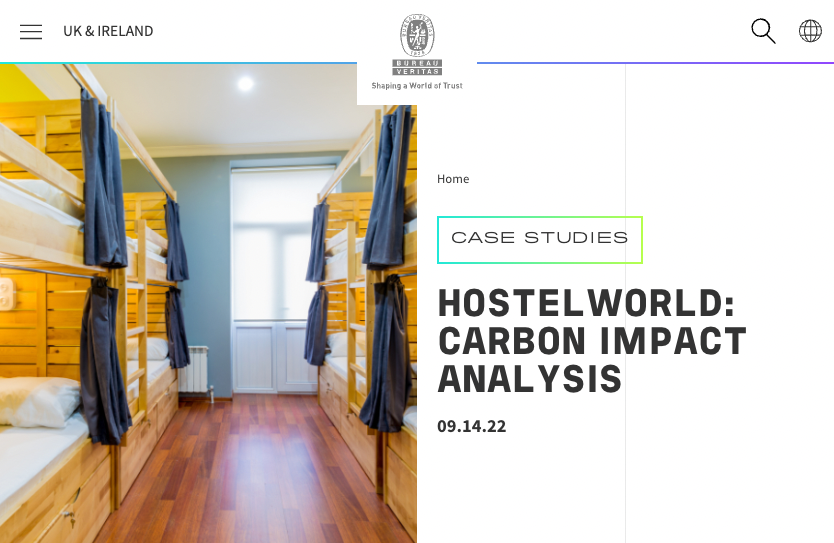 IT'S OFFICIAL
Hostels Produce 75% Less Carbon Emissions Than Hotels
A new report, released by leading sustainability and compliance specialist Bureau Veritas, has found that hostels are three-quarters less carbon intense (tCO₂e) than hotels. The research, 'Understanding the Carbon Impact of Hostels vs Hotels', conducted in partnership with Hostelworld, across a selection of European hotels and hostels, is first of its kind analysis. We're so excited to be able to release the findings as part of our ongoing sustainability journey, and know that it will be welcome news to our increasingly environmentally-conscious sector of the travel industry.
Not only are hostels a way to meet other people and share unique experiences, we also now know for sure that they represent a more sustainable accommodation choice in terms of greenhouse gas emissions. It's a win, win, win!
To find out more about the data points measured- and how hostels came up trumps against hotels- take a closer look at the report here.
Our Ultimate

Goal
The starting line is climate neutrality. The goal is to achieve Net Zero by 2050. But our journey doesn't end at zero. We want to absorb more emissions than we emit to help limit global warming to 1.5°C and ensure a safe climate for generations of travellers to come.
We hope our Climate Commitment has inspired you to see the world with the reassurance that we, and our hostel partners, are prioritising our planet and working towards a more sustainable future.